In 1963, Carmen Curlers were put into production at a factory in Kalundborg. In the following years, the city and surrounding area were vacuumed for labour, because Carmen Curlers had become a world hit. See the special exhibition about Carmen Curlers at Kalundborg Museum.
AUTUMN HOLIDAY WITH MUSEUM VESTSJÄLLAND
Autumn holiday with Museum Vestsjælland
The hunt for the town's history
Museum Vestsjælland offers experiences for the whole family across generations with lots of fun and good time.
The hunt for the city's history is a city walk on its own with quiz questions for the whole family.
On drink in Danish history - West Zealand Special
On drink in Danish history - West Zealand Special
Join us for lectures and beer tasting. On a trip in West Zealand's variegated cultural history - told via beer.
Ringsted Museum and Archive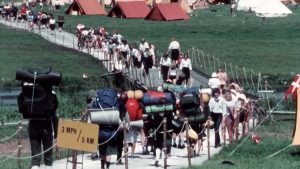 Køgevej 41, 4100 Ringsted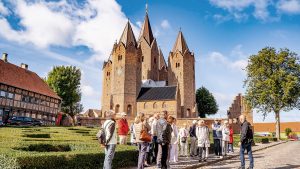 Adelgade 23, 4400 Kalundborg
Klostrstræde 18, 4300 Holbæk
No event found!
The hunt for history is family-friendly guided city walks on your own.
Try it in Holbæk, Ringsted, Slagelse and Sorø!
Dive into West Zealand's history in our extensive collection of exciting podcasts.
- it's completely free!
Get the time pocket and go exploring in the great outdoors. The time slot is for both children and adults.
Free guided tours, stories and games